[ml_raw_html]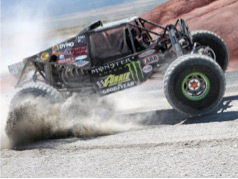 [/ml_raw_html]
When the best in the business use your driveshafts you must be doing something right!
Quality parts plus quality service equals one good product. Our products are race track tested. You can be sure that when we built or repair a racing driveshaft for you that it will perform.
Short Course Racing, Desert Racing or Rock Crawling. We have what you need in Racing Driveshaft.
With materials like our DOM Seamless driveshaft tubing, or aluminum driveshaft tubing, or our state-of-the-art Carbon Fiber driveshaft tubing, we have what you need.
Click here to see our driveshafts in action!