Arizona Drive Shaft & Differential
Arizona Driveshaft and Differential is located 1 block West of Mesa Drive on Southern Avenue in Mesa. We are your center for driveshaft, differential and transfer case parts and repair. We do it all, from passenger cars to specialty and performance vehicles, including heavy-duty trucks, classic vehicles, off-road vehicles and equipment. If it has anything to do with driveshafts, differentials or transfer cases — we do it!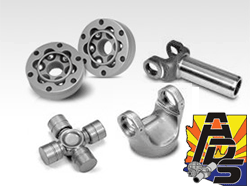 Driveshaft Services Include:
• Driveshaft shortening
• Driveshaft lengthening
• Driveshaft balancing
• Driveshaft rebuilding
Differential Services Include:
• Differential rebuilding
• Differential gear changes
• Installation of differential lockers
• New and used differential housings available
• Fabrication and installation of perches & shock tabs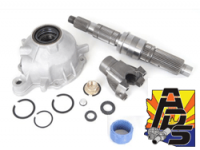 Transfercase Services Include:
• Transfer Case rebuilding and re-sealing
• Adding Slip Yoke Eliminator Kits (S.Y.E. Kits)
At Arizona Driveshaft and Differential we stock over 10,000 parts for all your drive train or differential needs. We proudly feature American-made OEM (Original Equipment Manufacturers), including AAM (American Axle Manufacturer), Centerforce, Dana Spicer, Motive Gear, Neapco, Strange and Yukon. All OEM parts come with a 24-month, 24,000-mile warranty.